Fuller's 1845 Conditioned Ale 500ml Bottle Subscription
Bottle-conditioned Ale, 6.3% ABV
1845 is a rich beer with a fruit cake aroma, spices and nutmeg from malt and hops resulting in a dry, fruity finish

8 x 500ml

CELEBRATE HISTORY
A majestic example of bottle-conditioned ale, 1845's crowning glory lies in its origins. The inaugural hops were added to the copper by HRH The Prince of Wales during his 1995 brewery visit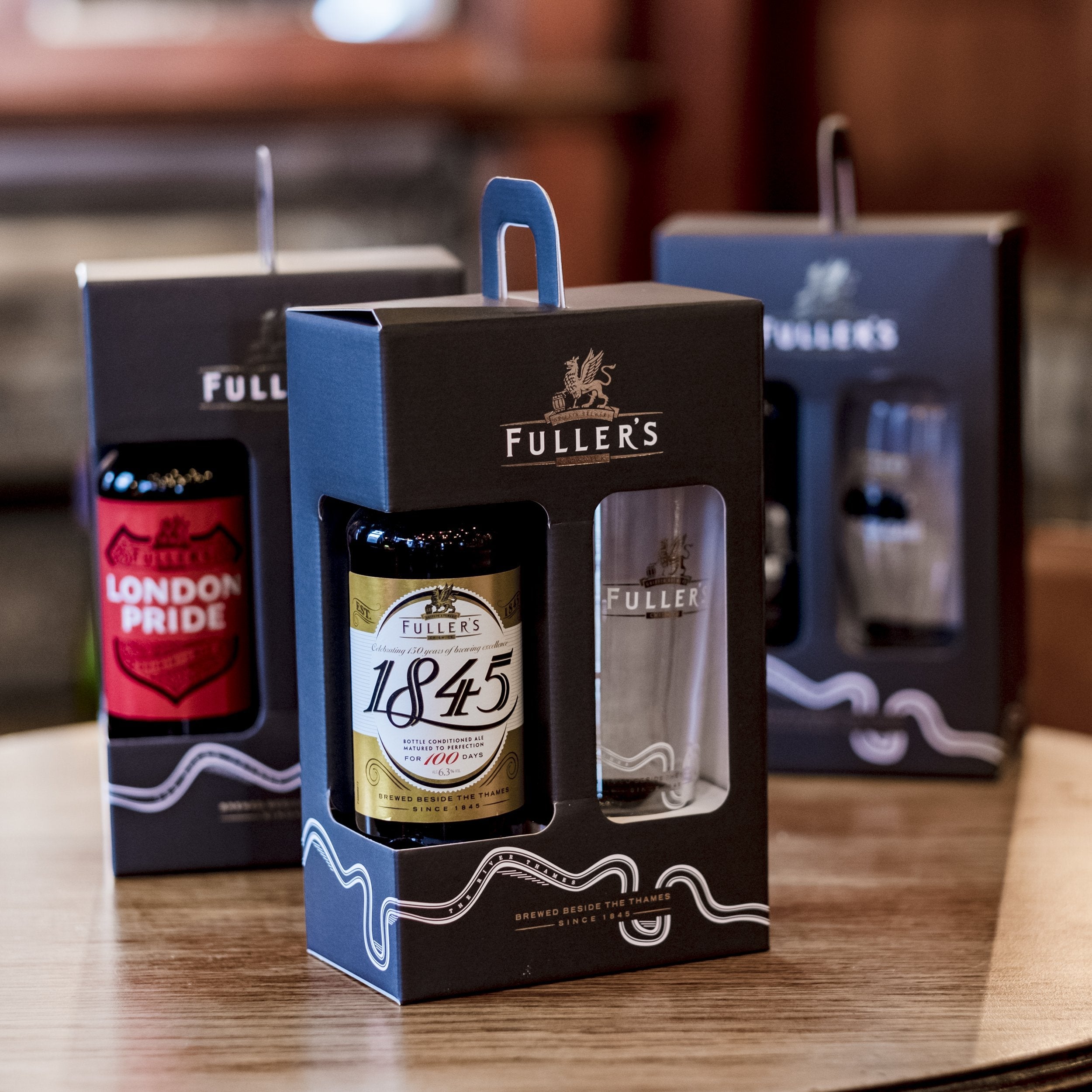 Taste Profile
Sight:

Mahogany

Smell:

Spicy hop

Taste:

Malty, biscuity

Bitter:

Sweet:

Hops:

Goldings

Malts:

Pale, Crystal, Chocolate and Amber
Brew Notes
Best poured slowly, 1845 delivers a sweet, fruit cake aroma, a dark tawny colour and a dry finish that sings of spices and raisin. Those fruity characteristics harmonise perfectly with the biscuity malts amid a clever and complex range of subtle flavours, the depth of which you could only find in a live beer fermented in the bottle.
Type - Bottle-conditioned Ale*
Size - 500ml
Abv – 6.3%
Allergy Info - Contains Barley

Raise a Glass
Matured for 100 days prior to its release, allowing the character and depth of flavour to develop into something truly special. It's brewed with amber malt - a popular 19th century ingredient that's now thriving once again. 1845 is the beer that started its renaissance.
CAMRA Champion Bottle Beer. 2019

INTERNATIONAL BEER CHALLENGE BRONZE, 2012

CAMRA CHAMPION BEER OF BRITAIN SILVER, 2008

GUARDIAN/CAMRA BOTTLED BEER COMP GOLD, 2002

INTERNATIONAL BEER CHALLENGE WORLD'S 50 BEST BEERS, 2008
What customers are saying