Fuller's Golden Pride Strong Ale 500ml Bottle Subscription
Superior Strength Ale, 8.5% ABV
Everybody loves a pint but good things come in smaller measures too. Golden Pride is a premium, superior-strength bottled ale, bursting with flavours of sweet orange oil and toasted grains. At 8.5% ABV, it's to be savoured like a fine wine.
8 x 500ml

The cognac of beers
Equivalent in strength to Belgian Abbey beer or barley wine, Fuller's Golden Pride provides one of our richest drinking experiences. Described as the 'cognac of beers' by one leading beer writer, it's a deep-amber drop of distinction that finds favour with even the most discerning palate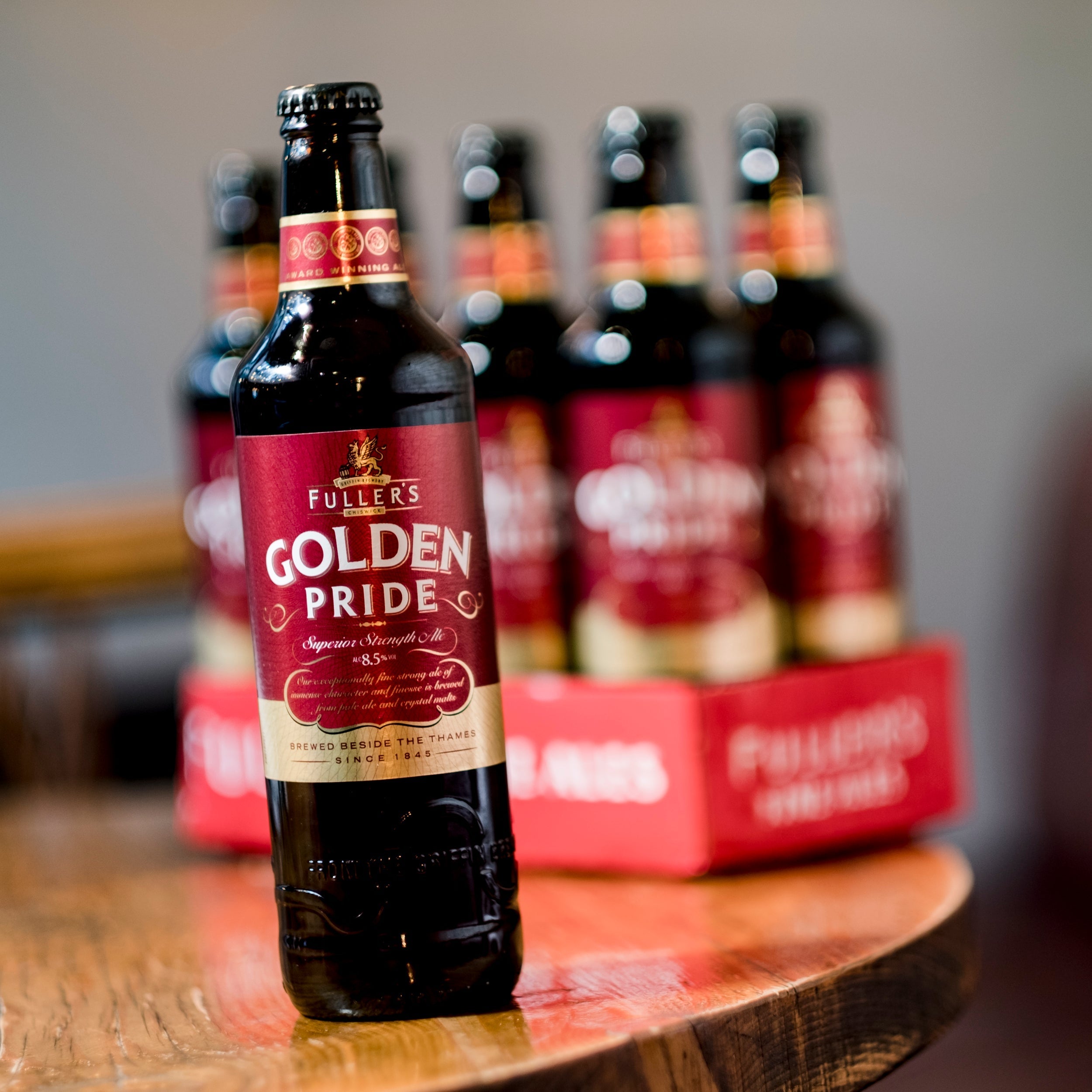 Taste Profile
Sight:

Dark tawny

Smell:

Biscuity floral hops

Taste:

Malty, biscuit

Bitter:

Sweet:

Hops:

Target, Goldings, Northdown, and Challenger

Malts:

Pale and Crystal
Brew Notes
Rich, malty aromas lead to a similarly styled palate, with sweet and bitter flavours expressed in good balance. There's sweet orange oil, toasted grain and spicy fruit cake flavours on the tongue, and an intense, lasting finish.
Type – Ale
Size – 500ml
Abv – 8.5%
Allergy Info – Contains Barley
Raise a Glass
Long seen as something extra special, Golden Pride used to be gifted to Fuller's landlords at Christmas. They'd keep a barrel behind the bar, giving customers a chance to indulge over the festive period
Silver, 2001 International Beer and Cider Challenge

World's 50 Best Beers, 2008 International Beer Challenge

Gold, 2011 International Beer Challenge
What customers are saying