Fuller's 12 Vintages of Christmas Mixed 12 Box
2002-2022, 8.5% ABV
Wow, we were not prepared for the demand for the 12 Vintages of Christmas and it is now sold out. Thankyou to everyone!
For those that missed out, keep an eye out for a special Black Friday deal launching next week.
To celebrate the run into Christmas we have pulled together something very special. We have been through the extensive Fuller's cellar and sourced 12 different vintages from 2002 - 2022, creating the perfect selection to enjoy the run into Christmas.
This product is strictly limited and will sell out fast.

12 Vintages of Christmas Mixed 12 Box
Includes 1 bottle of each of the following vintges:
- 2002 Golden Jubilee Edition
- 2004
- 2007
- 2008
- 2009
- 2010
- 2012
- 2016
- 2018
- 2019
- 2020
- 2022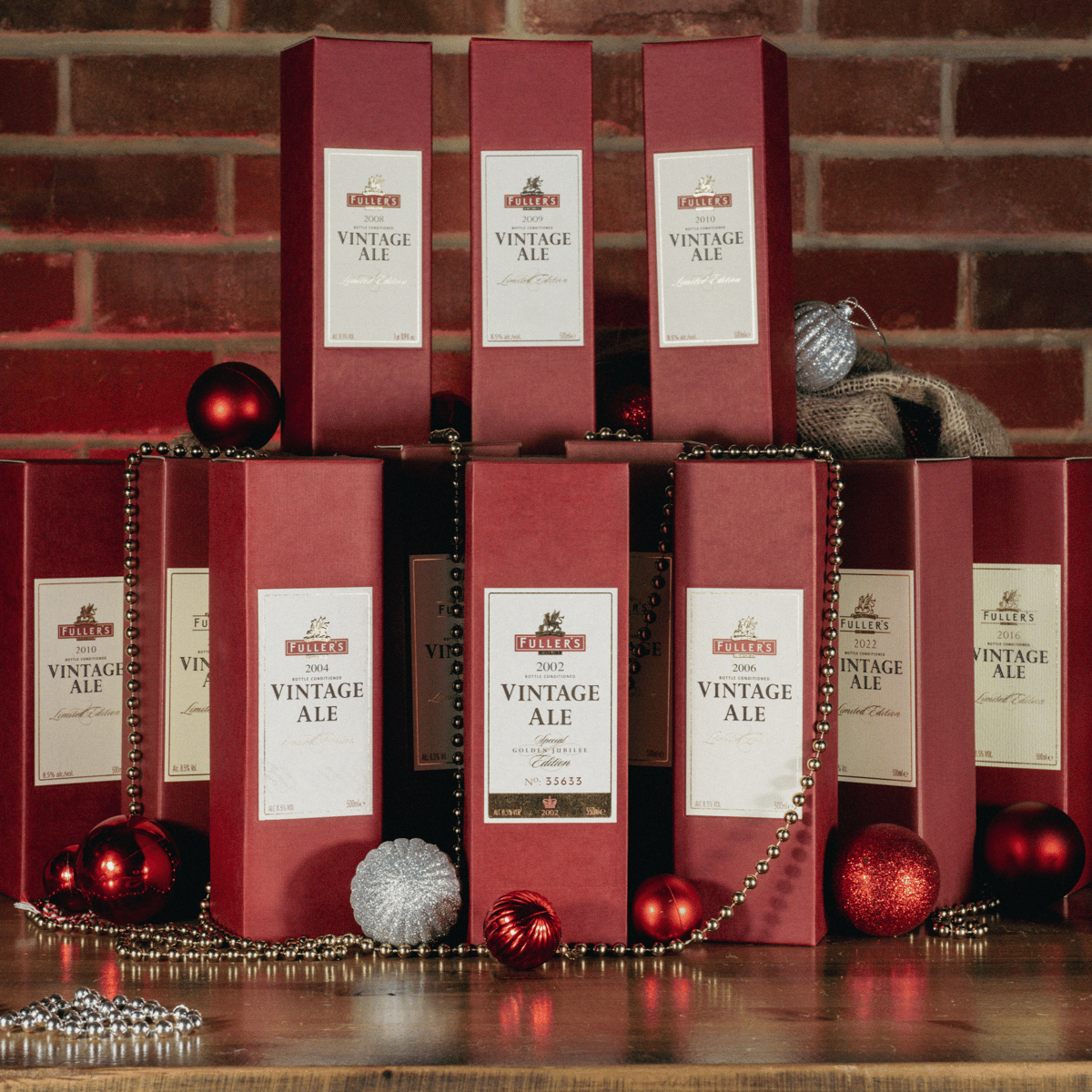 A unique opportunity to see behind the scenes of a world famous working brewery
Whether you're looking for history and heritage, an insight into ale-making or just some superb samples, you'll find them all here. Our Guides aim to answer your questions and give you a fascinating glimpse into British beer-making.
What customers are saying