Fuller's Oliver's Island
Golden Ale, 3.8% ABV
The latest Fuller's ale to make its bow, Oliver's Island is a crisp, thirst quenching beer that draws inspiration from a local landmark. Every day, rowers glide serenely past the Griffin Brewery towards the island in the Thames – reminding us just what can be achieved by pulling together
Although no longer bottled Oliver's Island is available year round on draught on the Fuller's Brewery Tour and in selected Fuller's Pubs

Working in harmony
A real celebration of teamwork, Oliver's Island sees a unique blend of golden malt, orange peel and floral and citrus hops come together in perfect harmony. It's brewed to 3.8% ABV, making it the perfect pint to enjoy with your crew – and just like the rowers who inspired it, it's a beer that glides down smoothly.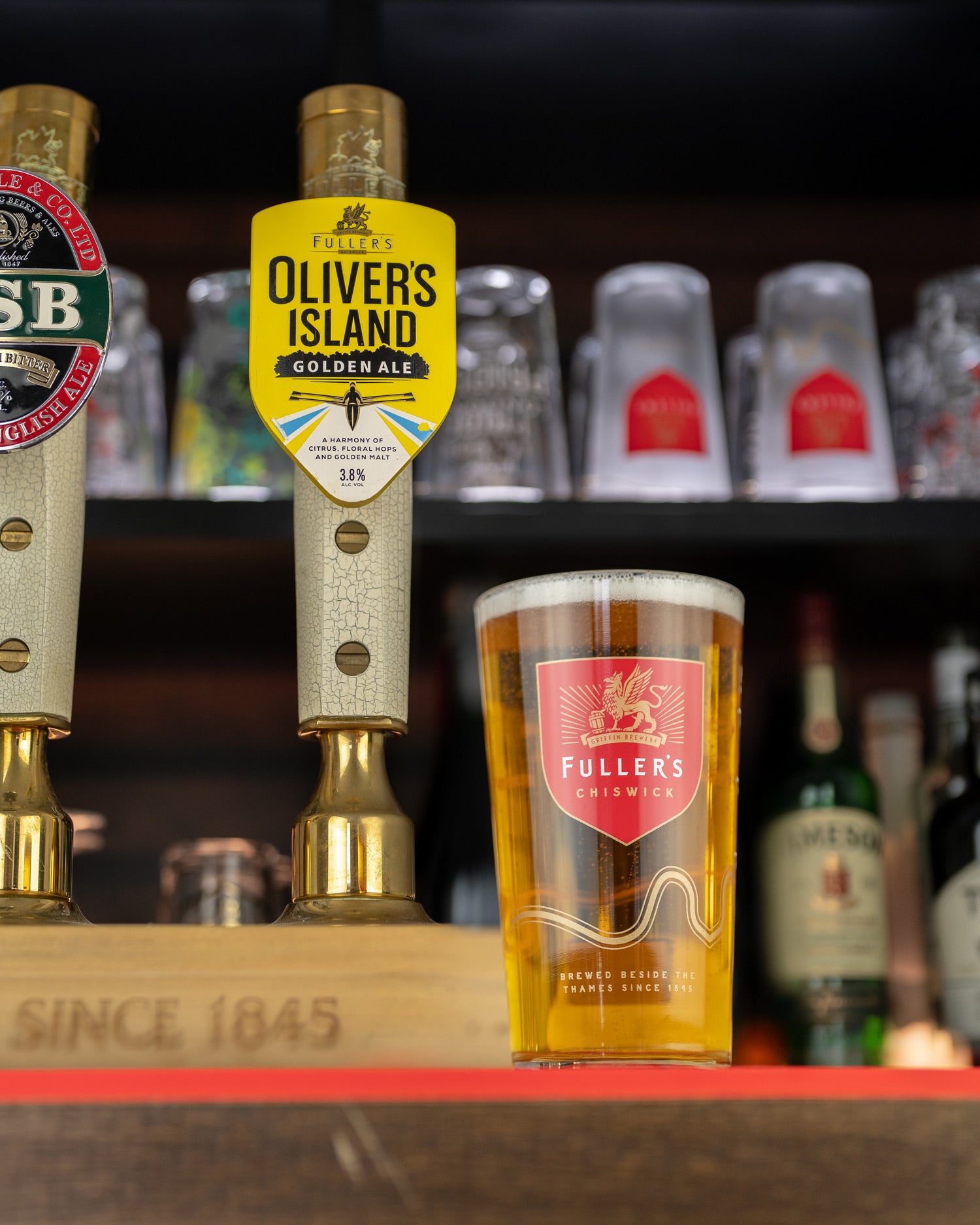 Taste Profile
Sight:

Deep gold

Smell:

Orange, zesty, floral

Taste:

Citrus notes, biscuity, crisp

Bitter:

Sweet:

Hops:

Goldings, Hallertau, Tradition and Liberty

Malts:

Pale, Caragold, Oats (golden naked) and Wheat
Brew Notes
A glorious gold colour, Oliver's Island sets off with delicate floral and citrus aromas from those hard-working hops. On the palate, there's distinctive biscuity, grapefruit flavour, tropical notes and refreshing zesty qualities, before the beer draws towards the line with a crisp, malty finish.
Type – Ale
Abv – 3.8%
Allergy Info - Contains Barley
Raise a Glass
Launched in 2015, Oliver's Island is the first permanent addition to the Fuller's crew of cask ales in seven years.
Bronze, 2017 International Beer Challenge
What customers are saying