Fuller's Spring Sprinter
Refreshing Zesty Ale 4.0%
One of our best-loved seasonal ales, Spring Sprinter's popularity has grown in leaps and bounds since its first run in 2011. Light, zesty and refreshing, this is a pale amber ale with a real spring in its step
Not bottled, Spring Sprinter is available seasonally on the Fuller's Brewery Tour and in the Fuller's Brewery Shop and Tap Room

Catch it while you can
Something of a global affair, Spring Sprinter is brewed with Nelson Sauvin hops harvested in New Zealand. It's that touch of kiwi that gives rise to subtle citrus notes nicely balanced by English malts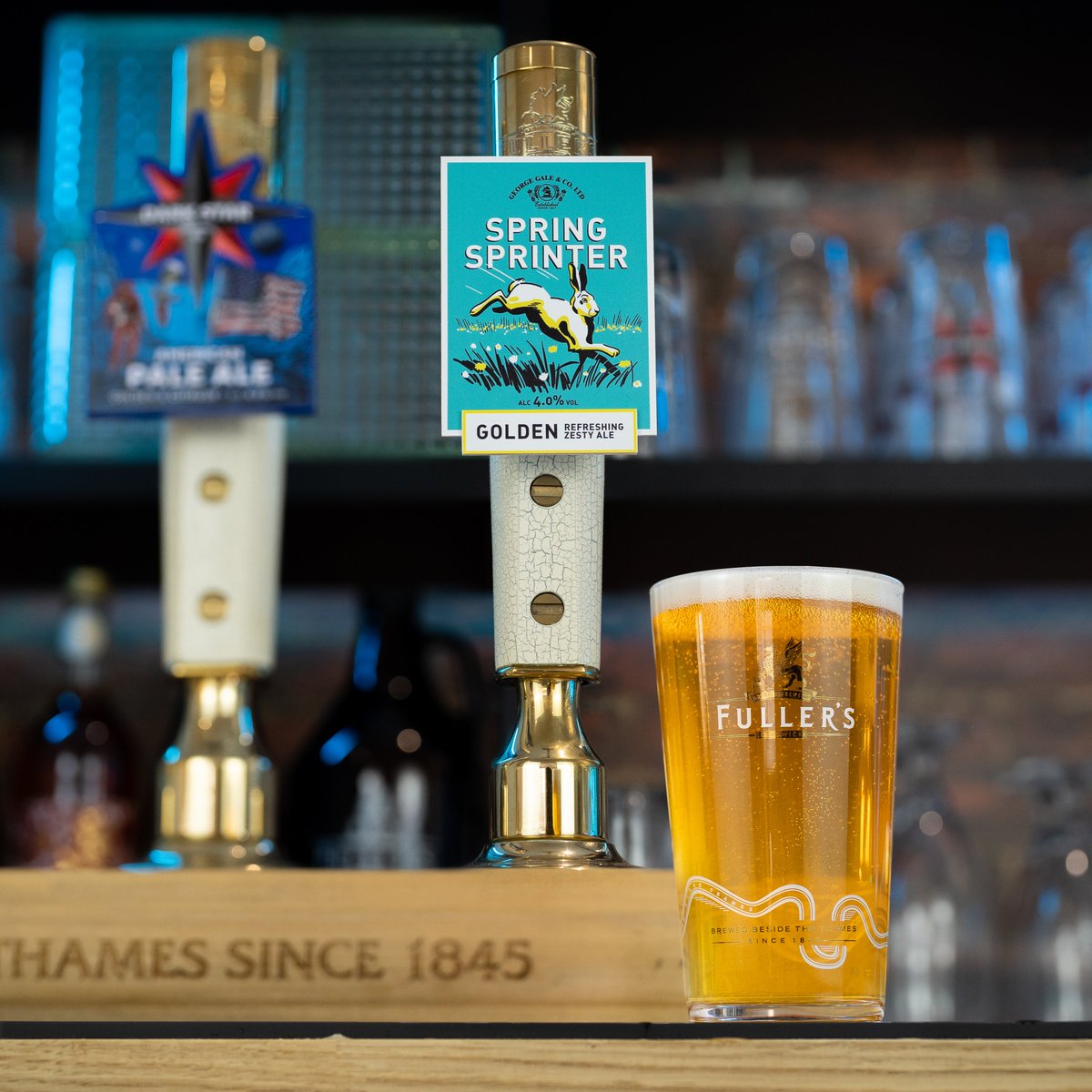 Taste Profile
Sight:

Tan

Smell:

Fresh flowery hop

Taste:

Light, clean, hoppy

Bitter:

Sweet:

Hops:

Nelson Sauvin and Northdown

Malts:

Caragold, Crystal and Pale Ale
Brew Notes
Brewed to 4% ABV, Spring Sprinter is refreshing to the palate and bursting with zesty hop flavours that pick out citrus and gooseberry. English malts provide the balance, with distinctive biscuity sweetness coming through – before the beer races to a short, sharp finish.
Type - Ale
Abv – 4.0%
Allergy Info - Contains Barley
Raise a Glass
Introduced in 2011, Spring Sprinter became our first beer brewed with a New Zealand hop variety.
What customers are saying