Fuller's Vintage Ale 2023 500ml Bottle
All of our Vintage Ales are very special bottle conditioned beers. We've created a new recipe every year since 1997, picking the best ingredients at the time, to make a strong beer with a complex character.


Vintage Ale 2023
Our 2023 Vintage Ale combines the best of traditional tastes with new hop varieties to deliver this year's own distinct character. Pale Ale malt is at the heart for delicate sweetness, combined with DRC®, a Double Roasted Crystal malt, to provide deeper toffee and raisin tones. Once more we highlight modern English hops, using Opus, Archer, and CF185 to provide peach accents and a pronounced citrus note, underpinned by the zesty marmalade character of our famous Fuller's yeast.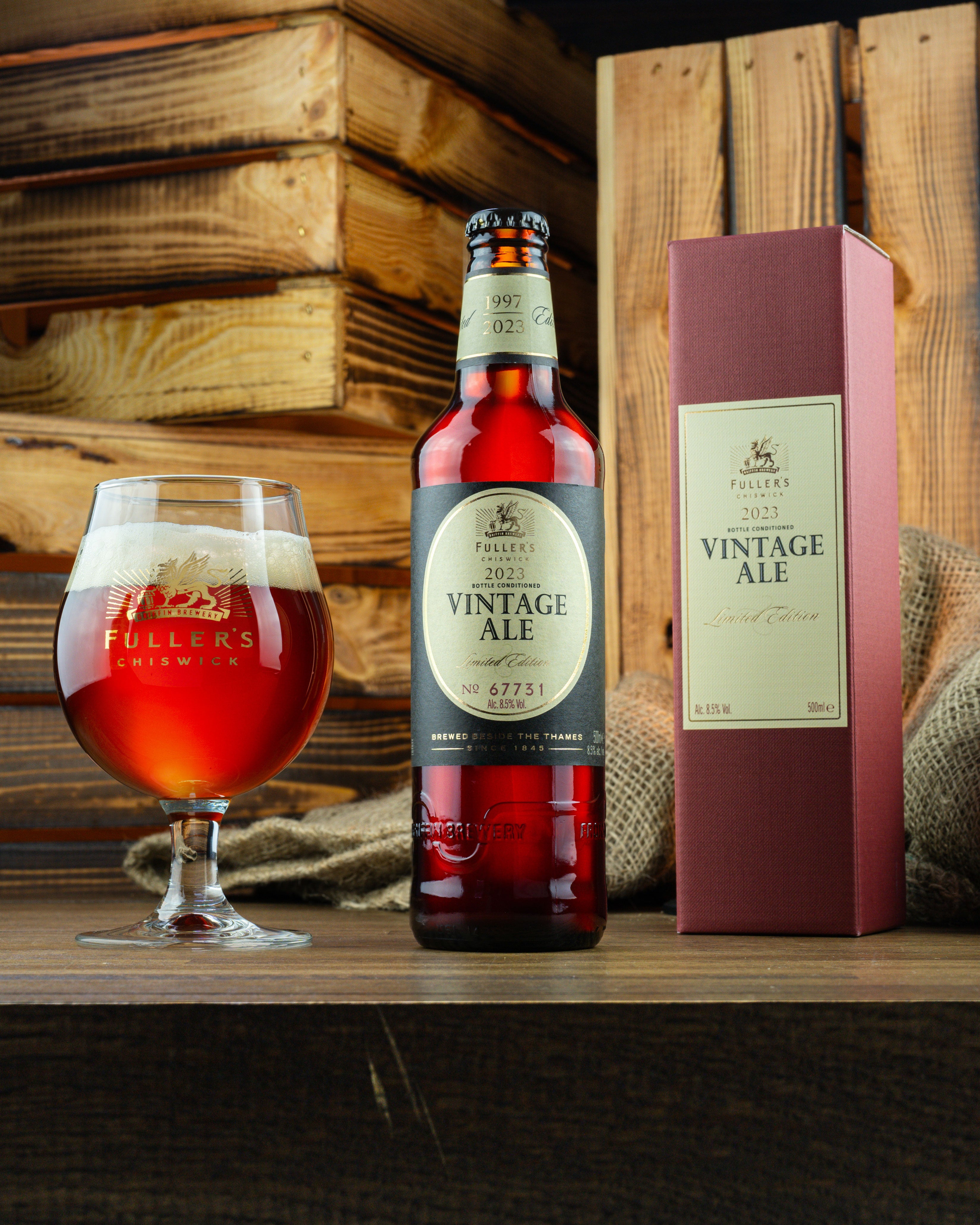 Taste Profile
Bitter:

Sweet:

Hops:

Opus, Archer and CF185

Malts:

Pale Ale and DRC®(Double Roasted Crystal)
Brew Notes
Brewing Notes
Type – Ale
Size – 500ml
Abv – 8.5%
Allergy Info - Contains Barley
A unique opportunity to see behind the scenes of a world famous working brewery
Whether you're looking for history and heritage, an insight into ale-making or just some superb samples, you'll find them all here. Our Guides aim to answer your questions and give you a fascinating glimpse into British beer-making.
What customers are saying