Fuller's Frontier Craft Lager
London Premium Lager, 4.5% ABV
Bold, refreshing citrus notes from three varieties of new world hops. Brewed with decades of know-how to satisfy your thirst for discovery. This is lager. This is Frontier.
Although no longer bottled Frontier is available year round on the Fuller's Brewery Tour and in most Fuller's Pubs

YOUR THIRST FOR DISCOVERY SATISFIED
The unique combination of new-world hops and old-world brewing techniques sets Frontier apart from traditional lagers and brings about truly refreshing results. Complex and bright in flavour, Frontier challenges the norm and explores new tastes. For lager drinkers in search of a more intriguing pint, the adventure awaits.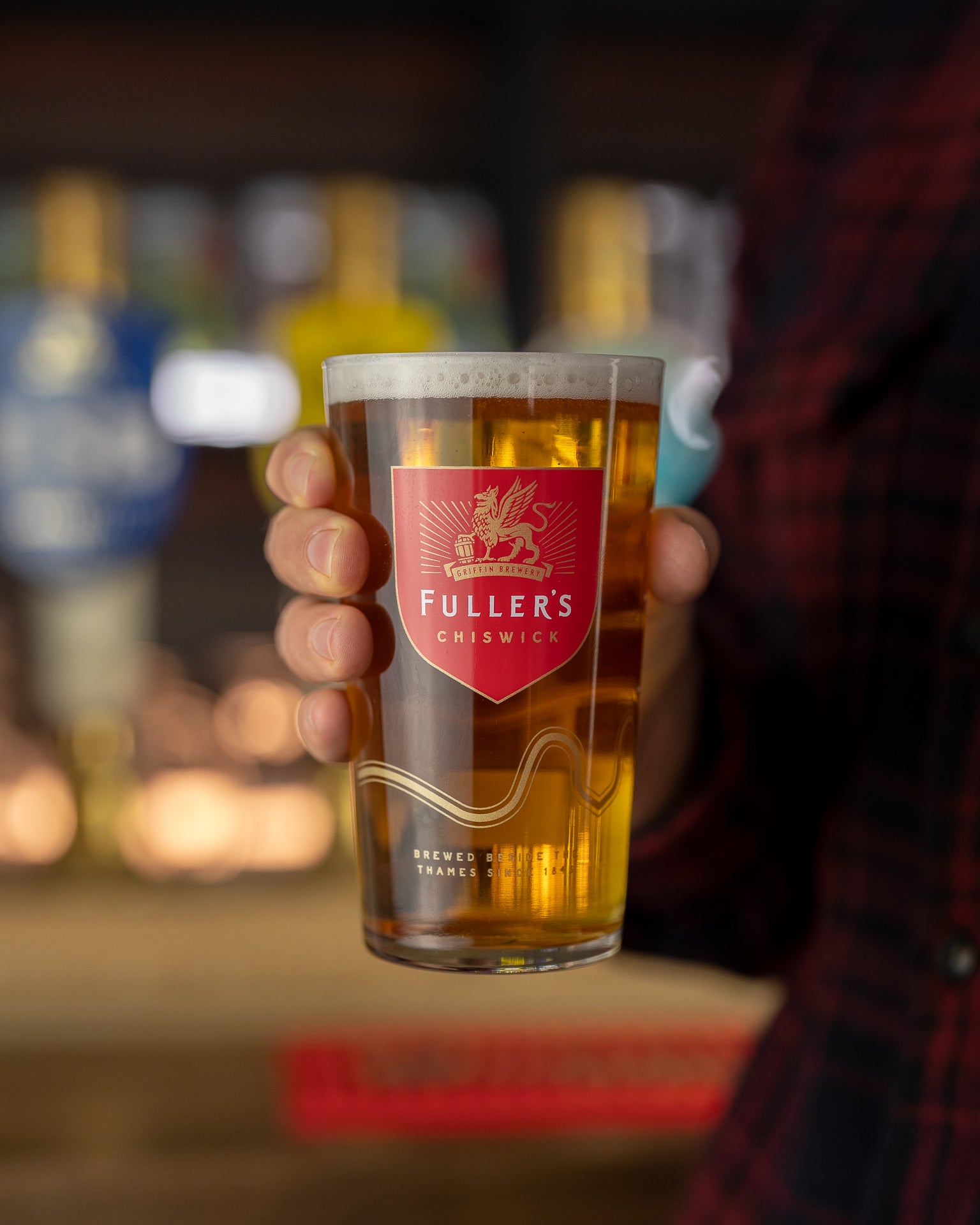 Taste Profile
Sight:

Golden

Smell:

Citrus Hop

Taste:

Refreshing Citrus

Bitter:

Sweet:

Hops:

Liberty and Cascade

Malts:

Pale and Amber
Brew Notes
Frontier pours a bright golden colour and immediately offers up delicious fruit flavours – delivering distinctive notes of citrus, passion fruit and melon. With a sherbet-like tingle on the tongue, this light, spritzy brew refreshes the palate to leave a final, lingering note of biscuit.
Type – Ale
Abv – 4.5%
Allergy Info – Contains Barley
Raise a Glass
Most lagers are brewed for about six days. Frontier is crafted for longer for a more memorable flavour that leaves other lagers in the dust.
International Brewing & Cider Awards 2017

International Beer Challenge 2016 Silver
What customers are saying