Fuller's Black Cab Stout 500ml Bottle 8 Pack
Brewed with the knowledge of London's oldest family brewer, Fuller's Black Cab is a rich, dark stout that transports you to a time gone by. London was famous for stouts in the 19th century – and we're on a journey to make that the case again.

A pick-me-up pint
Inspired by tradition, Black Cab revives one of London's oldest beer styles while celebrating another of the capital's great icons. Black cabs are everywhere in London but this one is special; a deliciously complex brew that ranks as one of the world's finest stouts.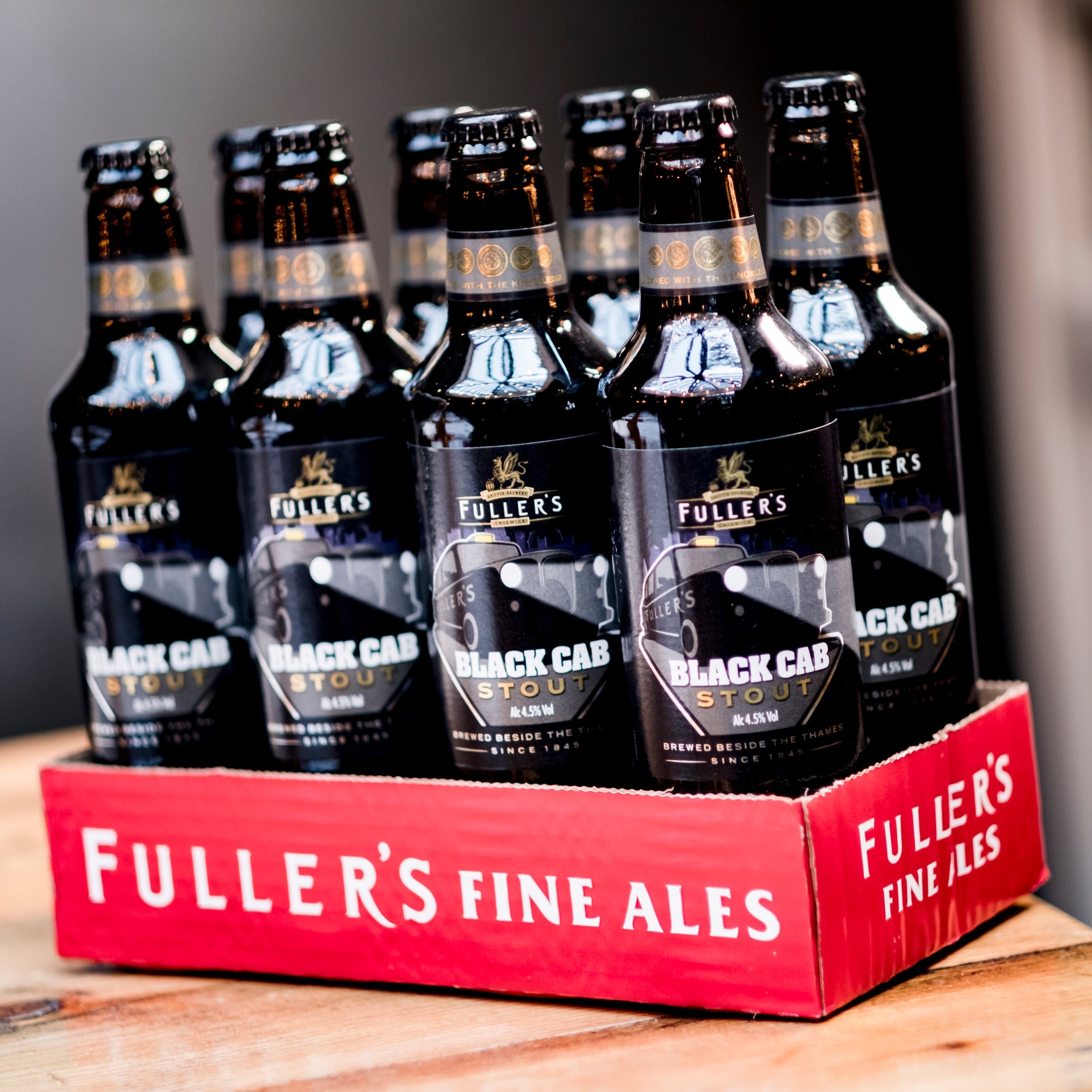 Taste Profile
Sight:

Dark brown/black

Smell:

Malty, toast

Taste:

Burnt biscuit

Bitter:

Sweet:

Hops:

Goldings and Fuggles

Malts:

Pale, Crystal, Chocolate, Imperial and Golden Naked
Brew Notes
Black Cab pours a near jet-black colour with hints of coffee, chocolate and roasted malts on the nose. Dark in the glass, it's lighter on the palate – with red berry notes and mild hops meeting chocolatey, malty character on the way to a delicious dry finish.
Type – Stout
Size - 500ml
Abv – 4.5%
Allergy Info - Contains Barley and Oats
Raise a Glass
When you're making a stout as rich and complex as Black Cab, you don't skimp on the malts. Our brewers use five different types, some of which are heavily roasted to give the beer its distinctive dark appearance.
Best Dark Beer, 2016, Cape Town Festival of Beer
What customers are saying