Fuller's Red Fox
Autumnal Red Ale, 4.3% ABV
First seen in autumn 1999, Fuller's Red Fox is back on the bars this year with that same rich, red ruby colour and toasted oats flavour that make it the perfect pint for the season of mists and mellow fruitfulness.
Not bottled Red Fox is available seasonally on the Fuller's Brewery Tour and in the Fuller's Brewery Shop and Tap Room
The cleverest of brews
Why Red Fox? What else could our brewing manager call this tawny ale, with just a flash of white?

Full of craft with a nose that picks out leaf scents and bonfires, it's a clever brew that captures those earthy, malty autumn flavours, slips down easily and leaves you bright eyed and bushy tailed too.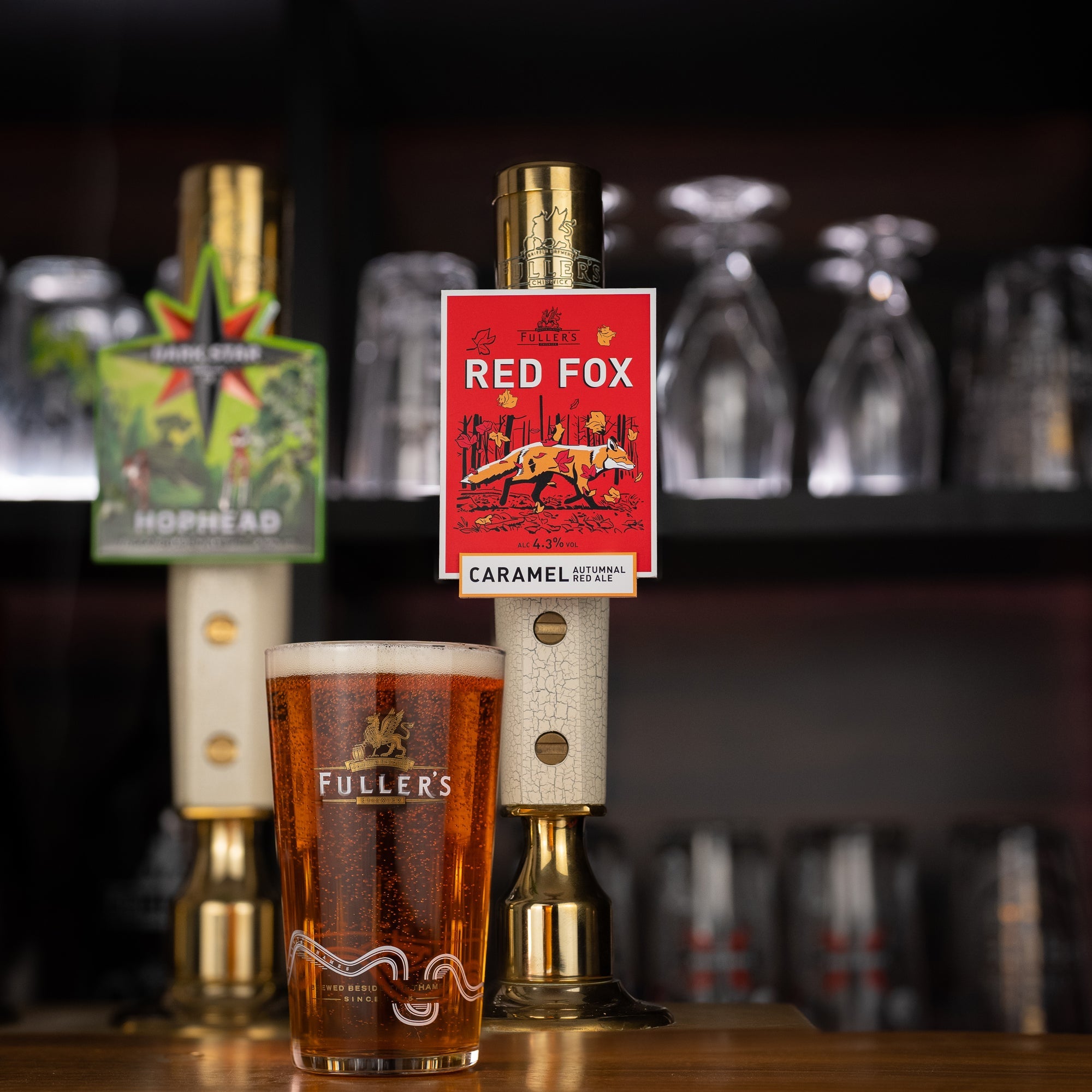 Taste Profile
Sight:

Tawny red

Smell:

Sweet caramel fruit

Taste:

Rich, creamy toasted

Bitter:

Sweet:

Hops:

Challenger

Malts:

Crystal 400, Pale Ale, Chocolate, Pinhead oats and Golden naked oats
Brew Notes
Tawny in colour with a lasting, medium, off-white head of lacy bubbles, Red Fox features a little yeast and forest fruit on the nose and offers a taste of biscuit and caramel with the tang of blackberry, toast and marmalade in the finish.
Type – Ale
Abv – 4.3%
Allergy Info - Contains Barley, Oats, Rye
Raise a Glass
Red Fox was first brewed in 1999 and has grown in popularity every autumn since. While its namesake is nocturnal, this particular pint is a welcome sight at any time of day.
What customers are saying